Industry leading environmental landscape construction
Australian Wetlands Landscapes is an industry leading environmental landscape construction company committed to creating a better environment through innovation and best practice in construction, ecological restoration and natural resource management. We specialise in environmentally focused projects for local and state government, industry and private sectors.
Australian Wetlands has been in operation for 20 years having completed all range of projects from community based restoration works to billion dollar infrastructure projects. Our highly trained staff combine industry best practice and good science with practical construction knowledge to ensure the right outcome every time.
Our Clients
Australian Wetlands has completed hundreds of projects in collaboration with government, industry and the private sector.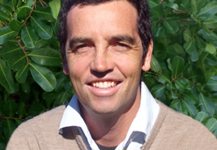 Damian McCann, Managing Director
B Sc (Hons) Ecology
Damian is a Director of Australian Wetlands Consulting and has worked in the fields of Environmental consulting, design and ecological restoration for over 15 years. Damian's areas of expertise include catchment and integrated water cycle management, WSUD, the use of wetlands for wastewater treatment and ecological and waterway restoration.
Damian has provided environmental consultancy, design and project management services to state and local government and private companies throughout Australia and contributed to a number of guidelines and best practice documents.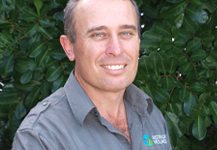 Steve Moore, General Manager / Director
Assoc Dip App Sc (Landscape)
Steve joined Australian Wetlands in Sydney in October 2004 as General Manager of Sydney. Through Steve's leadership and oversight he took the Sydney division from an annual turnover of $0.5 million p/a to $4.2 million p/a.
In early 2010 Steve took the opportunity to move to the Sunshine Coast to open the Sunshine Coast Office. Since opening the Sunshine Coast office, Steve has lead the division to an annual turnover of $2 million in its first year, $2.6 million in its second year and a forecast of $3.5 million for the next financial year.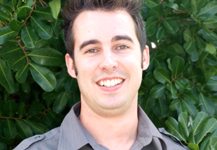 Jim Bromage, Estimator
Certificate III Electro Technology Systems Electrician, Diploma of Project Management
Jim joined Australian Wetlands in Sydney in late 2008 as part of the estimating team. Throughout 2009 Jim found great success in this role and in early 2010 took up the opportunity to move to the Sunshine Coast.
Jim took on the role of Estimator and was vital in the rapid growth and success of our Sunshine Coast division. His responsibilities lie in the estimating and sales for the South East Queensland area. To date has won over $7 million worth of work for this division.
Brendan Tesch, Operations Manager
Certificate IV in Landscape Construction/Management
Brendan joined Australian Wetlands in Sydney in early 2009 as a Site Manager. Brendan quickly proved himself and became one of Australian Wetlands best Site Managers. In June 2010 Brendan took up the opportunity to move to the Sunshine Coast to take on the role of Operations Manager in our new division based on the Sunshine Coast.
Since opening the Sunshine Coast office Brendan has overseen the construction and maintenance of $4.5 million worth of work for this division.
Gavin Magarry, Senior NRM Site Manager – Southern Region
Gavin joined Australian Wetlands in March 2015 as Senior NRM Site Manager for the Southern Region, based on the Sunshine Coast. Gavin came to us with extensive experience in Natural Resource Management having worked as a Project Manager/Site Supervisor involved in bush restoration and regeneration work and Nursery Management, with skills that include native plant and seed identification and propagation.
Gavin's specialist expertise found him successfully managing large natural resource projects and staff, liaising with clients, co-ordinate and plan systems and infrastructure, in a diverse range of NRM projects.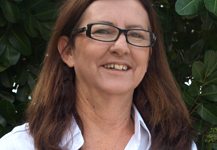 Penny Dunn, Commercial Manager
Bachelor of Business (Accounting)
Penny joined Australian Wetlands in June 2011 as Commercial Manager of Sunshine Coast.
Penny has worked in the landscape construction industry as an assistant estimator / contract admin since 2004. Prior to 2004 involved in family business and studying for degree in accounting with a minor in management.
She enjoys facts and figures.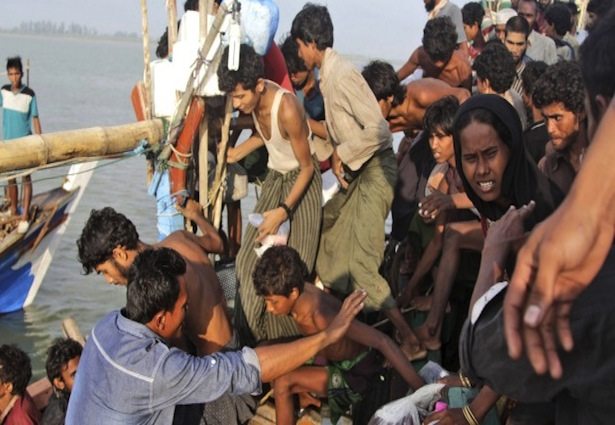 22 May 2015
At Australian Wetlands are all aware of the growing Humanitarian Crisis facing the world at present with more than 2.9 million people in the Democratic Republic of Congo alone, displaced across the entire country. We understand the answers are not always straight forward, but the basic need of shelter, food, and medical care is essential and immediate for those who can no longer (usually not of any fault of their own) provide for themselves or their families.