Committed to creating a better environment through industry leading services
Australian Wetlands Landscapes is an award winning environmental landscape construction company committed to creating a better environment through innovation and best practice in construction, ecological restoration and natural resource management. We specialise in environmentally focused projects for local and state government, industry and private sectors.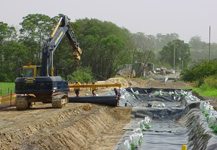 Landscape Construction
We offer full commercial landscape construction services including commercial areas, streetscapes and open space and have completed works for a range of clients throughout SE QLD. Construction works are led by Steve Moore, a licensed landscaper with over 25 years industry experience.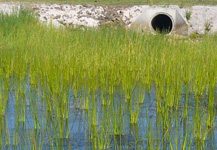 Stormwater, wastewater, creeks, estuaries
Australian Wetlands has been a leader in the stormwater and wastewater industry for twenty years and offer an integrated design and construction service for stormwater devices, creek and waterway restoration, wetland and lake projects. Design and construction projects are completed in collaboration with Australian Wetlands Consulting (AWC) and Damian McCann is Director of Australian Wetlands Landscapes and AWC, ensuring strong integration of good science and construction outcomes on ground.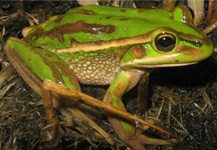 Ecology
Our services are strongly grounded in ecological expertise to ensure site sensitive on ground works. We specialise in working in constrained sites including native forests, estuaries, coastal wetlands, waterways and fauna habitat. Ecological services include vegetation and weed management, ecological restoration, habitat creation (including wetlands, saltmarsh, mangrove forest, waterways, native forests), monitoring and reporting and liaison with government agencies.